T
his afternoon I took a few spring pictures of my second youngest sister, Gabrielle age four.

She put on her new, very colourful dress and I snapped away!

To add some interest to her pictures, I gave her two green balloons to hold, which you will see below!
This is my favourite one of her and I'm entering it into Monday Moments photo contest for 'Two of a Kind'.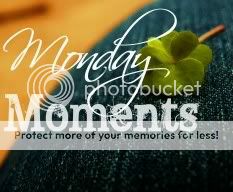 Don't you just love her dress?
I quite like this picture, too!
She got rather annoyed with me after a while...I was enjoying myself, but my model wasn't: D!
This is a typical 'Gabrielle' face...too cute!
Which photograph of Miss Gabrielle do you like the most?

Blessings,
Kelly-Anne